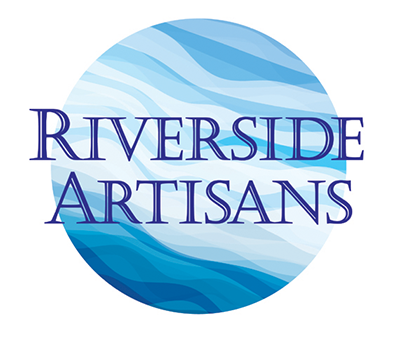 Riverside Artisans offers a wide range of professional fine art and crafts, all created by talented artists who live in and around Oswego. As an art cooperative, our shop provides a greatly needed venue for works of art, as well as an opportunity for shoppers to meet the artists who create them.
From original paintings and handcrafted wood work, to fused glass and hand-made jewelry, Riverside Artisans is the premier destination to look for that unique gift for yourself or for special someone.
Riverside Artisans has its roots in the Lakeside Artisans, which formerly occupied this shop. Lakeside Artisans won Oswego County's Business Plan Competition, The Next Great Idea, award in 2010. This enabled local artist entrepreneurs to start the cooperative that has since grown into Riverside Artisans. Retirement of two of the cooperative's founding members in 2016 lead to the change in name.
More than 25 members now contribute diverse works of art and original hand-made crafts, providing a unique shopping experience. Riverside Artisans is proud to be part of the resurgence of energetic and vital downtown Oswego.
We encourage leisurely browsing throughout the store. Enjoy the art and meet the artists. The quality, selection and affordability of the original art is produced by our own neighbors, is astonishing.
Riverside Artisans is located in the Canal Commons, at 191 West First Street, in downtown Oswego
(315) 342-8880
riversideartisansofoswego@gmail.com